Rooms
Here at Quito Airport Suites we have rooms with one and two queen beds that can hold a maximum of 4 adults.
We offer some rooms with two different "ambiances". In other words, we have some rooms with 2 bedrooms and 1 bath. The 2 bedrooms are connected by an interior door that guests can close or leave open as they wish providing for extra privacy when you want it most.  See below.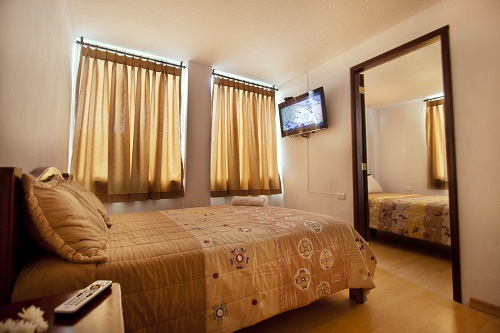 The rooms all have 32″ plasma flat screen TVs, hair dryers, Direct TV with several English channels, WIFI internet, hot water showers, closets, a private bathroom, desk and work station, bed lamp, at least one queen bed, bed stand, and towels and soap are included.
We have new rooms as well with true queen-sized beds completed in 2015.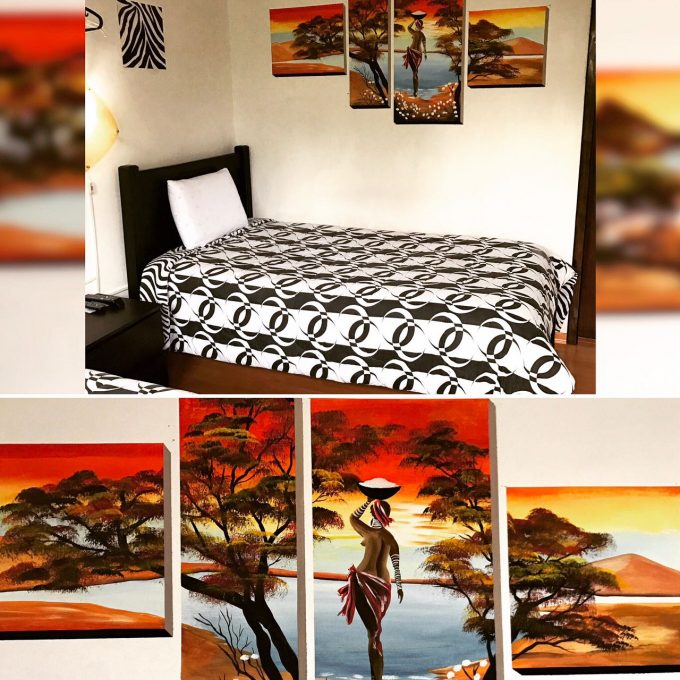 We also have sound-proofed rooms for light sleepers with double-paned windows, extra insulation and more, just request one at check in.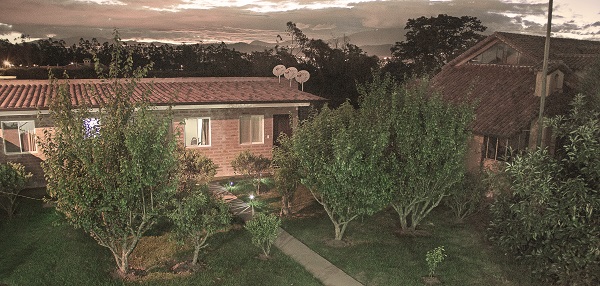 Even our single rooms have a double bed for maximum comfort.  See below.