Food
Our breakfasts are included in the room rate, and offer a variety of options to choose from like our veggie omelet with toast, coffee, juice and fruit, or maybe try our ham and cheese sandwich with eggs of your choice, or pancakes and fruit, or yogurt with granola and more…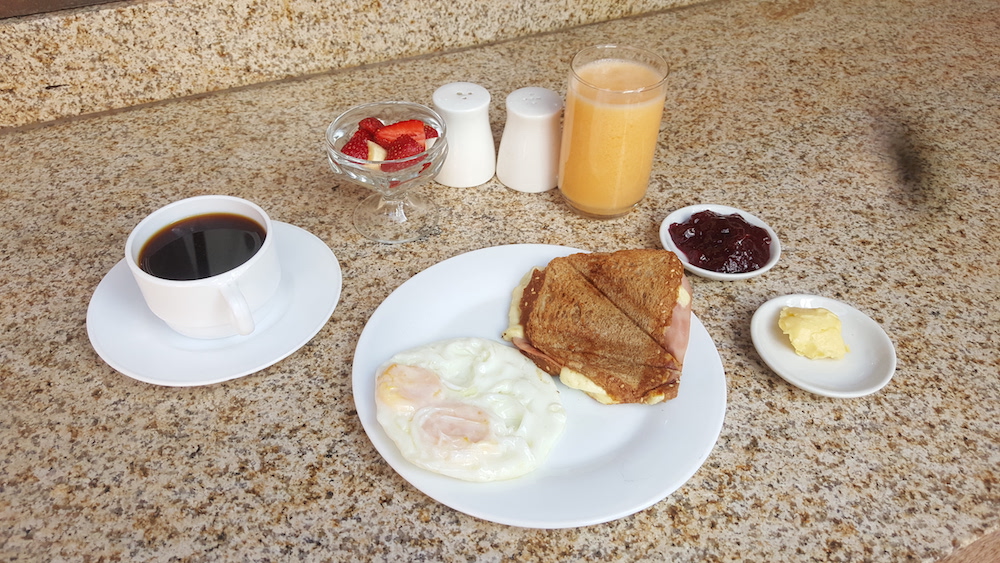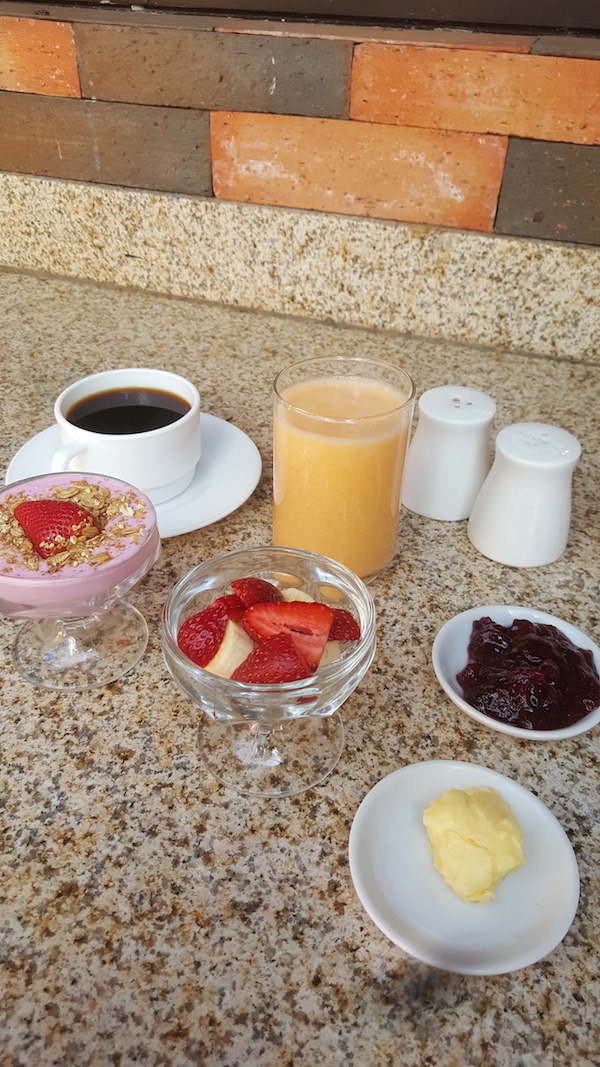 We have a full dinner menu and a VEGETARIAN menu available every night from 5-8pm.
Our menu has some spicy options that are the SPICIEST you can find in Ecuador!
Our delicious on-site food service caters to the busy traveler before or after a long journey.  All food can be delivered to room.  We serve dinner until 9pm but after which we can order-in until about 12 midnight.
The free breakfast includes an omelette of your choice or pancakes, fresh-squeezed juice, coffee or tea, toast, fruit, jam and butter.
Below is a look at a sample from our wine collection…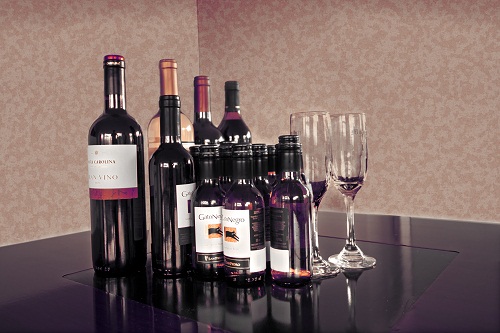 Drinks:
Beer $1.50
Coke or Diet Coke $1
Water $1
Bottle of wine (from $15)
Sample Daily Specials (rotate daily):
Chicken or Beef tacos with guacamole, sour cream and cheese $7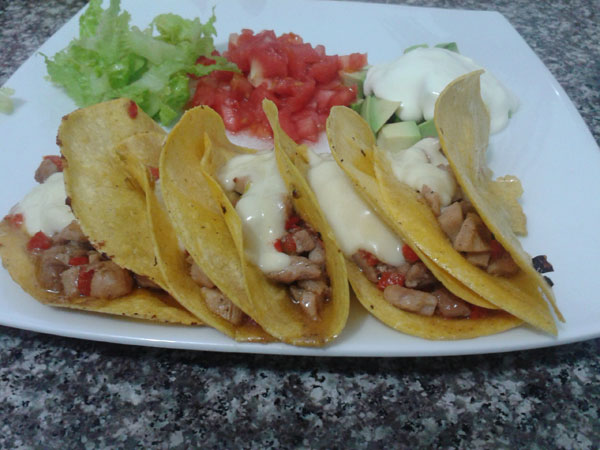 Chicken Fillet with potatos and garden salad $5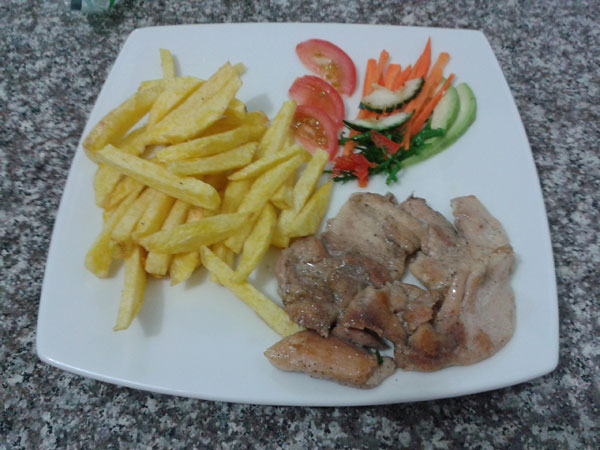 Our spectacular garlic shrimp (Camaron al ajillo) with rice. $7

Our famous Shrimp Encocado (Coconut Curry Shrimp Esmeraldas-style) $8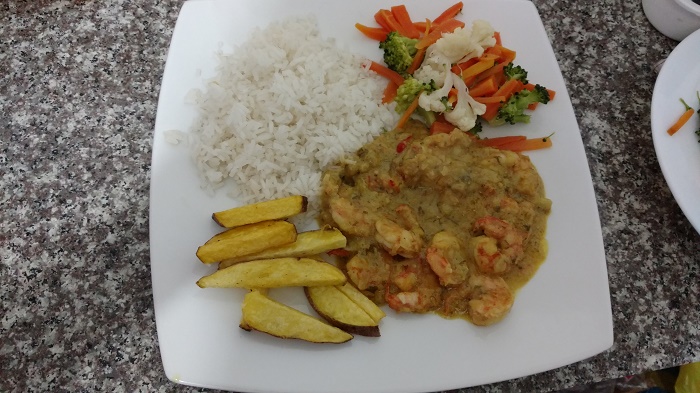 We have the SPICIEST food in all of Ecuador, ask for your coconut/garlic shrimp SPICY!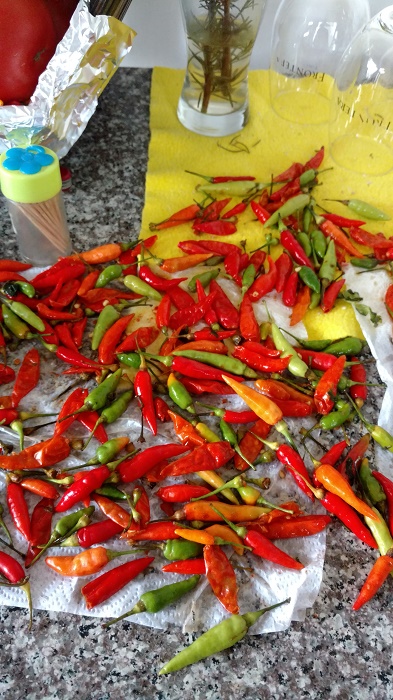 Beef tenderloin in a mushroom cream sauce with steamed potatos and veggies $7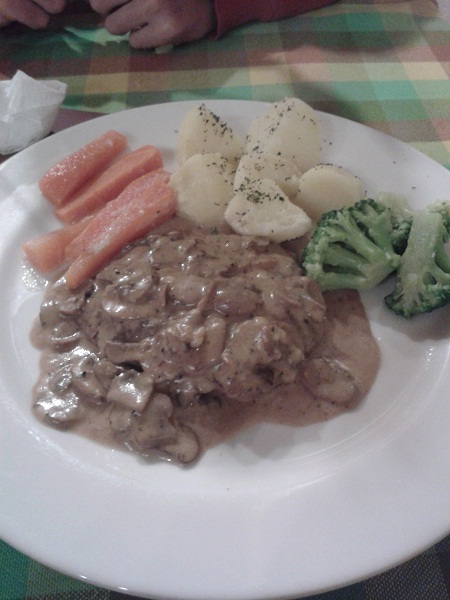 Spaghetti Bolognese or Pomodoro (without meat), Alfredo or our famous beef Lasagna $7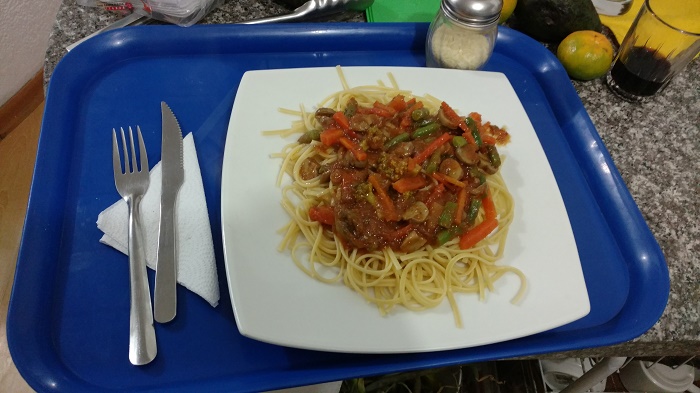 Our creamy pasta alfredo served with just veggies or also with shrimp or chicken $5-8